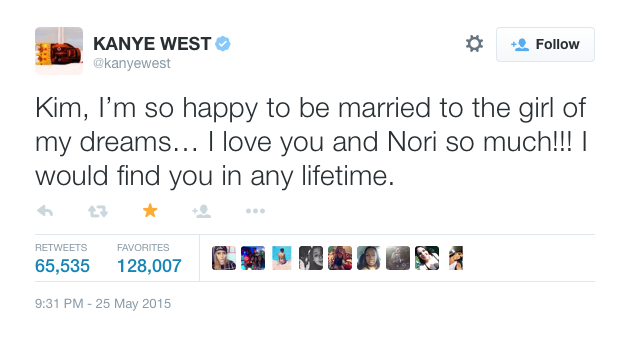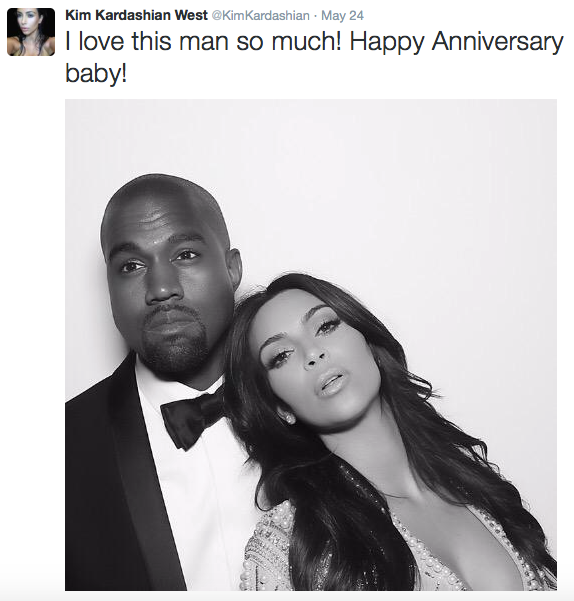 The week started off with the one year wedding anniversary of Kim Kardashian and Kanye West. Both marked the occasion with tweets; Kanye tweeting a very sweet message to the girls in his life, Kim and their daughter North. Kim opted for a short and sweet message, accompanied with a sultry photo of the two. After one year of marriage, it seems the pair are as in love as ever. We'll see if it really lasts forever…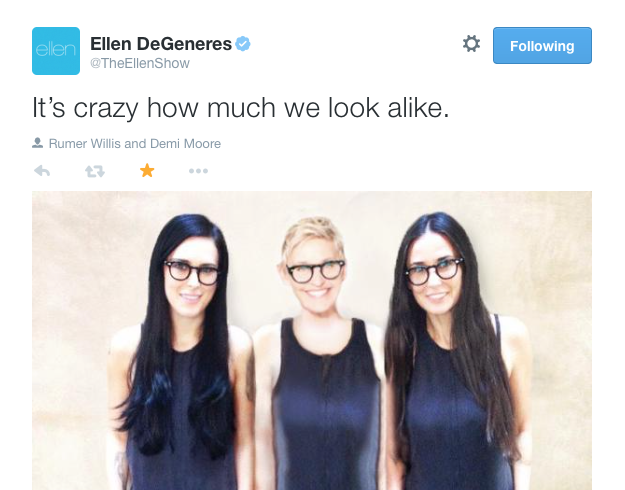 In other news, Demi Moore recently tweeted a picture of her and her daughter Rumer Willis wearing matching outfits and glasses. The two looked more like sisters than mother and daughter! Ellen parodied the tweet by adding herself to the photo, donning the same outfit as the mother and daughter. Rumer has been in the news lately after just winning Dancing with the Stars; a lot has been said about her transformation as a dancer and as a person. Rumer gained a lot of confidence over the course of the show and proved that she truly has drive and talent.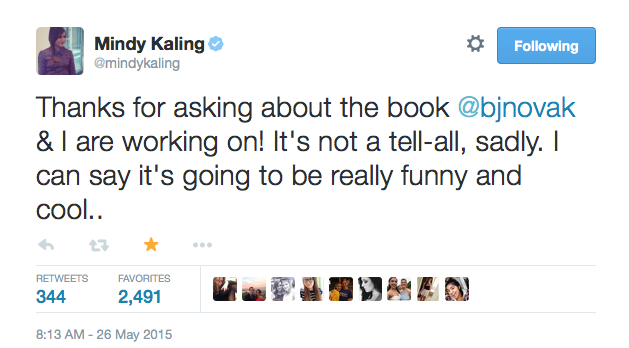 Exciting news broke last week that Mindy Kaling and BJ Novak (co-stars, friends, and exes) are writing a book together! The two are both very talented writers and extremely funny, so fans were obviously excited. A lot want to know all about their romantic relationship, which was kept very quiet. Not much is known about them together, and it seems like not much will be known. Mindy announced that the book was not going to be a tell-all… in other words, it sounds like we won't be getting any juicy details about their relationship. However, she promises it will be funny and cool, which is enough for me.
The week ended with Hilary Duff sharing her track list for her brand new album! The singer is releasing her comeback album, Breathe In. Breathe Out. On June 16!! This is very exciting, since the singer has not had an album since the late 2000s. We're very excited to see what she comes up with.
Do you think Kim and Kanye will last? And are you excited for Hilary's new album? Let us know in the comm
(Visited 158 times, 1 visits today)