It seems this week there was a constant stream of celebrity baby news! From pregnancy announcements to newborns, Glamorous Paper has all the info about these famous new parents and parents-to-be.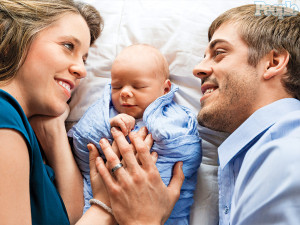 19 Kids and Counting star Jill Duggar Dillard and her husband Derick recently welcomed their first child, Israel David. Jill's pregnancy and delivery made headlines for a lot of reasons. She got pregnant very soon after marrying her husband, which stirred up some potential controversy. However, Jill had been in the news a lot recently because she was overdue and anxiously awaiting the birth of her son. Her due date was March 24, and Israel's late arrival was causing everyone to get impatient. When Jill finally went into labor though, the worst part was yet to come. She was in labor for 70 hours (almost three days!) and, despite wanting to have a home birth, was forced to go to the hospital. There, she had an emergency C-section. Now, though, mother and baby are happy and healthy, and the Dillards are now adjusting to the parent life! We wish them all the best.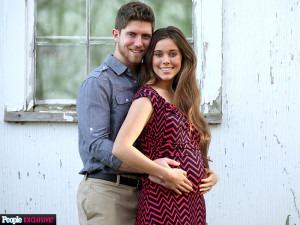 Speaking of Duggars, Jill's younger sister Jessa just announced that she and husband Ben Seewald are expecting their first child! The couple was just married in November, and their baby's due date is actually their first wedding anniversary, November 1st. Right now, Jessa's dealing with a lot of morning sickness, but other than that she feels great. The couple also is really interested in adopting in the future; they are waiting because the agency requires couples to be married for two years before they are able to adopt. This is very exciting news for the Duggar family, which is just getting bigger and bigger every day.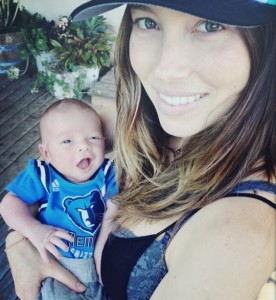 This past Sunday, Justin Timberlake shared a much anticipated photo of his newborn son with wife Jessica Biel. The pair announced they were expecting in January, and little Silas Randall was finally born mid-April. Many people are thrilled with this post, especially since it is very simple and sweet. Biel and Timberlake were married in 2012 and this is their first child. From the looks of it, they are a very happy family. Hopefully Justin will share more updates with us in the future!
Was Jessa's pregnancy announcement a shock? And how cute are Israel and Silas? Let us know in the comments or tweet us using #Glamorouspaper!
(Visited 123 times, 1 visits today)