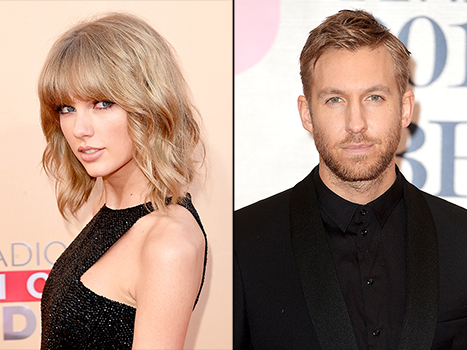 So it's gonna be forever, or it's gonna go down in flames. For the first time in about two years, Taylor Swift is no longer single! The 25-year-old pop superstar is dating 31-year-old EDM DJ Calvin Harris. The two first met at the 2015 Brit Awards in February; they apparently became friendly and were texting nonstop. In early March, Taylor flew to Vegas to watch him perform, and since then the music stars have been dating!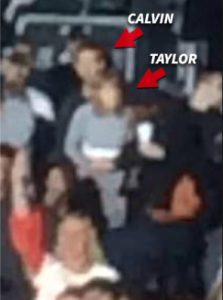 Rumors started flying last week when Swift and Harris were seen at a Kenny Chesney concert together. Some grainy pictures surfaced of what looked like the pair with their arms around each other and holding hands. Due to the quality, though, the pictures couldn't be used to prove the relationship, but it sure looks like Harris and Swift. There were also some strange rumors going around denying the relationship. Just days before this concert, Harris had been interviewed stating that he would "swipe left" if Taylor was on Tinder, and that she is "the opposite of his type." It seems, though, this was just a tactic to keep the relationship private because now sources close to the musicians have confirmed the relationship. The sources also reported that there was plenty of PDA at the Kenny Chesney concert, including dancing and kissing.
A lot of people think this relationship will be a good match. Besides both celebs being absolutely gorgeous, they are both dedicated to their careers, so hopefully this means their schedules won't be a problem. Swift is starting her 1989 world tour in May, though, so we'll have to wait and see what happens between these two. What do you think? Do they make a good couple? Let us know in the comments or tweet us using #glamorouspaper!
(Visited 199 times, 1 visits today)