This week's Sunday paper is jam packed with entertainment and pop culture news so let's get started!
After the highly anticipated 20/20 Special with Diane Sawyer premiered this Friday, Bruce Jenner has finally confirmed the rumors of his transition into a woman. The interview started out with some casual conversation then Jenner jumps right into the heavy stuff head on. More than his words his body language showed that there was in fact two different lives he was living; who he was and who he actually is. Jenner, 65, unraveled his ponytail, straightened his posture and said, "For all intents and purposes, I am a woman." She even went on to refer to herself as "him" or "Bruce" in the third person.
Like many viewers at home ours jaws all dropped. Jenner went into her past about never feeling comfortable with herself and even let out intimate details of cross-dressing while she would be on the road because that's what felt more natural to her. Many wondered if Jenner always felt like a female, how did she manage to have three wives and six biological kids. Jenner confronted this topic head on saying that she was genuinely attracted to her wives and woman and to some extent they knew about her gender identity issues.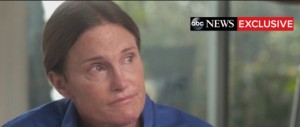 Both of Jenner's first two wives put out heartfelt statements in regards to her transition and their support for her. Jenner's most recent ex-wife Kris Jenner who appears on their reality show "Keeping up with the Kardashians" had "no comment" on the Jenner Special. Jenner has not been alone in her journey ,she admits that Kim Kardashian, her step-daughter, has been one of the most supportive in her transition thus far.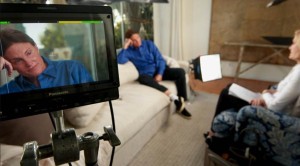 There was an explosion of overwhelming support on social media for Jenner in her bravery to tell her story. Jenner said she talked to transgender woman and activist Laverne Cox about her transition prior to her own and it gave her the support she needed to be visible. Jenner's kids as well as other celebs spoke about tweeted about their support for her and the transgender community as a whole.
If you or someone you know is facing gender identity issues you can seek guidance and advice from TheTrevorProject.org or by calling their 24/7 toll free number 866-488-7386. There is also a texting option and online chat option on the website.
Last night was the White House Correspondent Dinner and the stars were definitely out. President Barack Obama and First Lady Michelle Obama looked dapper as usual as he sported a black and white tux and she wore a silver sequin dress with a new curly hairdo. The always charismatic Obama poked some fun at politicians and himself that caused a chuckle throughout the room.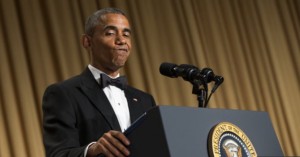 Obama used ol' Luther as his "anger translator" to say all of the things he wishes he could. Comedy sketch actor Keegan-Michael Key from the "Key & Peele" series helped out with the punch lines until Obama took the reigns himself which resulted in him telling the jokes. Luther intervened saying, "All due respect, sir, you don't need an anger translator! You need counseling!"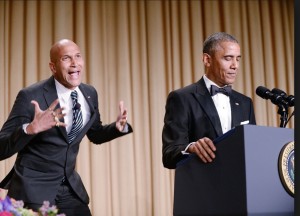 There was tons of laughter and Obama poked some fun about himself getting older and gray while the First Lady "hasn't aged a day." Michelle Obama gave credit to "fresh fruits and vegetables." for her youthful appearance. Obama added "it's aggravating!" with a smile.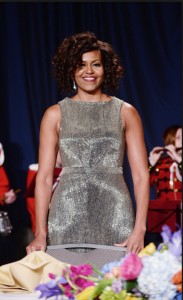 For all of you that are still heart broken over the "Fast and Furious 7" you can dry your eyes because a release date for an eighth movie has been revealed. Universal Studios announced earlier this week that Apr. 27, 2017 is when the new movie is expected to premier.
Before the announcement of the movie, fans got that chance to create their own movie posters for Furious 8 I hopes they will be used. The picture features Vin Diesel over the Empire State Building in New York City.
The official cast list has not yet been revealed but we can only hope that the fan favorites like Diesel, Ludacris, and Gibson will all be returning to the big screen and fast cars. The announce of another sequel doesn't come as a huge surprise since the seventh movie broke the box office with $300 million dollars in sales.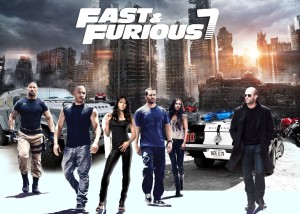 "There have been talks about a sequel but nothing has been confirmed in terms of Furious 8, but I really feel like we need to let the fans decide wether there's going to be a Furious 8 and we'll work it from there. Right now we kind of need a moment of silence to reflect on this individual who started the franchise. So rest in peace, Paul Walker." Ludacris said in an interview with E! News about a potential eighth movie.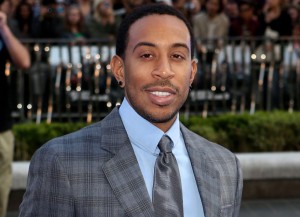 For more stories like these check out our latest post this week:
Celebrity Tweets of the Week
This Week In Celebrity Baby News – April 22nd
Sofia Vergara Fights Ex Over Embryos
Big Sean & Ariana Grande Over After 8 Months
50th Anniversary of American Country Awards
(Visited 83 times, 1 visits today)