Let's dive right in to this week's top stories in entertainment and pop culture news in your Sunday Paper.
The Queen of Rap is back at it again but this time not with a new song to slay us. Nicki Minaj, 32, revealed earlier this week that she is engaged to fellow rapper Meek Mills. Minaj took to Twitter later to post the ring and Meek Mills has truly outdone himself. The ring is said to be a 15 carat yellow heart modified brilliant cut diamond mounted in platinum with a double halo of white pavé diamonds.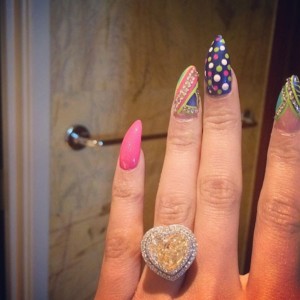 Rumors about the couple started circulating in February when Minaj posted a photo of Mills kissing her on the cheek. Since the photo the pair have been spotted out on several dates. Things appear to be moving fast with the couple because the last time Minaj spoke about a relationship she was in it was for quite some time. The couple appear to be happy and hopefully this may spark new music.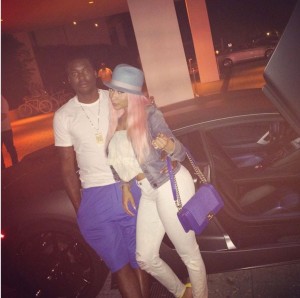 Kendall Jenner is everywhere now and truly making a new for herself in the modeling industry. This week her cover of "GQ" magazine captured her posed topless and fans have been going crazy. None of the photos are scandalous, but she flashes some serious underboob in several of her shots.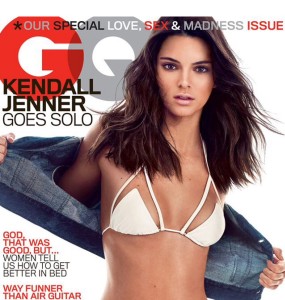 Kendall has appeared on several different magazine covers including "Allure" and "Garage" and has done fashion shows for Chanel, H&M, Michael Kors and other high-end labels. Kendall is signed with "The Society Managenet" which specializes in high-end clientele.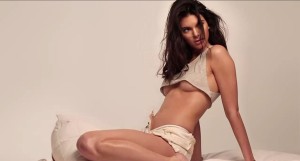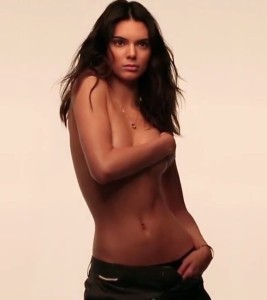 "We had to be very strategic and specific, to really have people take me seriously and not mess around," she said.
"Some people are hesitant with me, and they just worry or wonder for a second," she added. "But then when the chance gets taken…"
GQ's May issue will hit newsstands April 28.
It's official, Chris Brown has a nine-month old baby girl and the photos he posted could not be cuter. After "TMZ" reported the rumors of Brown having a child he took to Instagram to post two adorable photos, one of them matching, and another of her looking down showing off her beautiful curls and cute cheeks. He captioned the photo, "God has blessed me with my twin #ROYALTY." The mother of baby Royalty is a 25-year old woman named Nia who is said to have known Brown for a while.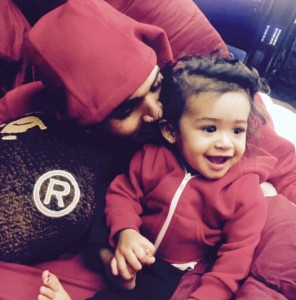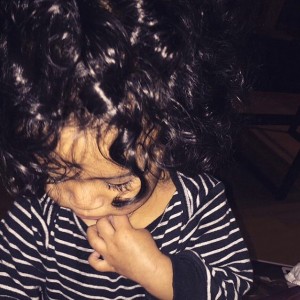 Brown's on-again-off-again girlfriend Karrueche Tran went to Twitter to the following morning after the pictures were taken and said, "Listen. One can only take so much. The best of luck to Chris and his family. No baby drama for me."
Check out our other popular stories this week:
Aaron Hernandez Faces Life Time in Prison
Celebrity Tweets of the Week
Lyp Sync Battle
Nicki Minaj Engaged
Hillary Duff is Back!
(Visited 189 times, 1 visits today)