Here's a recap of the most popular stories of the week in your Sunday Paper!
It appears that flowers aren't the only thing blooming in Hollywood this Spring. Tons of celebs are having babies, getting pregnant, announcing engagements or tying the knot and it's exciting to see. Blake Lively and Ryan Reynolds welcomed their baby girl James who apparently has three god mothers. Lively's co-star in "The Sisterhood of The Traveling Pants" Amber Tamblyn, joked that Aexis Bledel, America Ferrara and herself are James' godmothers.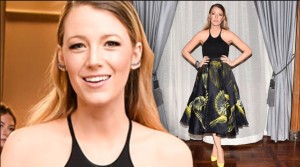 "I never named them godmothers. They're my dear friends. I would say my baby has lots of fairy godmothers," Lively said in an interview for her new movie "The Age of Adaline."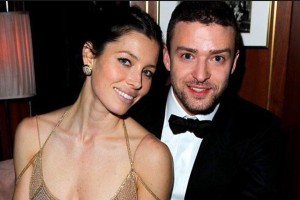 Jessica Biel and Justin Timberlake have welcomed their first child, a baby boy named Silas Randall Timberlake. Jill Duggar also gave birth to a baby boy. Robert Pattinson got engaged to his girlfriend FKA Twigs, Kendrick Lamar announced his engagement to his high school sweetheart Whitney Alford and so many more. Congrats to all the new families and couples!
Noah Cyrus, Miley Cyrus' little sister, came under a magnifying glass when her PETA AD went viral this past week. We all have seen what Miley has done in the past, but is her sister headed down the same road? I don't think we have to worry about that. The ad features Noah lying on a table "lifeless" with her chest opened and organs exposed. The ad is to protest against animals being dissected for classroom projects.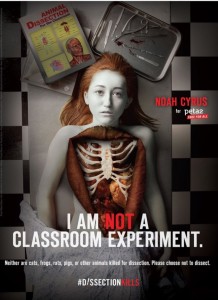 "Because I love all animals so much, people should realize they don't have to cut into something to learn about it. You should ask your teacher for other humane alternatives… You'll learn so much more off of the computer. If you have the other option, why not take it?" Noah said in a statement to PETA.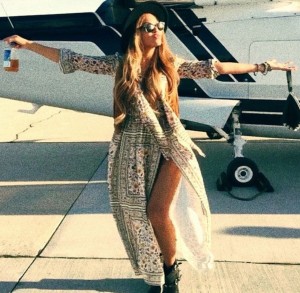 Festival season is in full-swing and the stars are aligning for the event. The popular festival "Coachella" is known to be full of upcoming artists and well known ones, but has also gotten popular for the fashion. Stars like Beyonce, Kendall and Kylie Jenner, Fergie, Bella Thorne and so many more have been stepping out in crop tops, flower prints, maxi dresses and the all too important flower crowns. Several of these celebs have taken to Instagram and Twitter posting pictures capturing the fun and it looks like one heck of a time.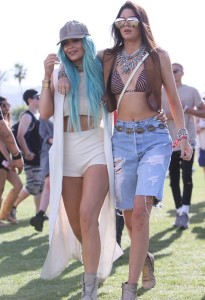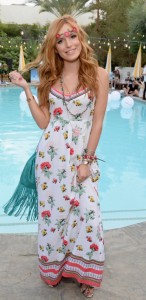 National Siblings day was also this past week and tons of celebs posted photos of them with their sibs and it couldn't get better. Tons of celebs flocked to Instagram and Twitter to post cute pictures and videos of reminisce with their siblings. Reese Witherspoon, Jessica Alba, Cindy Crawford and Eva Mendes are some of the cutest I have seen. Check them out!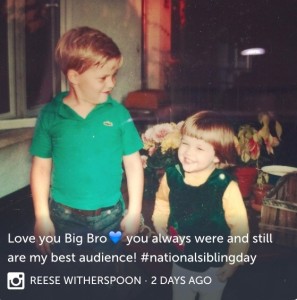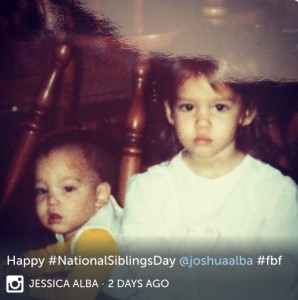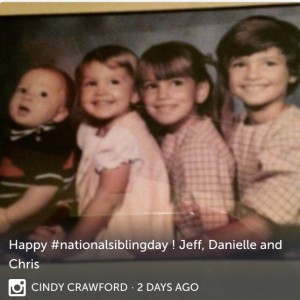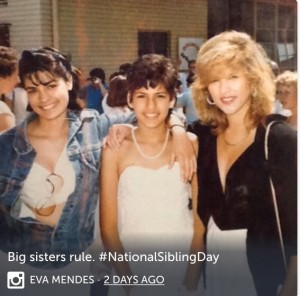 Check out some of our other popular post of the week:
5 Shows to Start Watching on Netflix
Ashton's Fling was Apparently Scott Eastwood's Girlfriend
Celebrity Tweets of the Week
Music Festival Season Survival List
(Visited 185 times, 1 visits today)