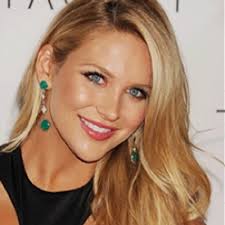 Stephanie Pratt rose to fame on the Hills. She is known as Spencer Pratt's sister and sometimes enemy and Lauren Conrad's eventual friend. However, she has also had very public struggles with Bulimia and drug addiction. Pratt has decided to talk about all of these things in a tell-all book set hitting stores later this year.
"It's coming out later in the year, and it's about me growing up," Pratt said in an interview with FHM Magazine. "It's got stuff about family, getting everything I've ever wished for, my descent into drugs and rehab and arrests."
The book will also include information about her relationship with Spencer, which has at times been rocky. The two stopped speaking for multiple seasons of their run on the Hills because Stephanie became friends with Spencer's enemy Lauren Conrad. Additionally, Stephanie was concerned about Spencer and Heidi's seemingly erratic behavior. However, since the end of the show the siblings seem to have reconciled even posting pictures of each other on social media.
It has not yet been revealed how much information about the Hills will be included. Hopefully, it will give insight into her friendship with Lauren Conrad, who she stays in touch with, and how much of the show was real and made up. The Hills is not the only reality show Pratt has been on, or plans to cover in her book. Her time on Made in Chelsea and Big Brother will also be chronicled.
A darker time in her life that is sure to be touched on is her DUI arrest in 2009 and her time in rehab that followed. Additionally, during her early seasons of The Hills, she battled largely with her weight and bulimia, which will be talked about in the book. Even though The Hills was supposed to be a reality show, it remains to be seen what parts were true and false. So much is still unknown about the cast and Stephanie is the firs to write a tell-all book, which could provide a lot of information.
Will you read Stephanie's book when it is released? Let us know in the comments or on Twitter using #GlamorousPaper
(Visited 161 times, 1 visits today)