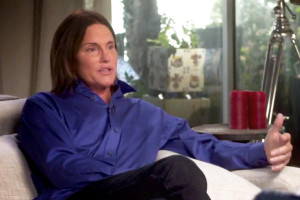 No more beating around the bush, the former 65-year-old Olympian has officially declared himself as a woman. Bruce Jenner went on to reveal his true self and the struggle he has gone through, in a 20/20 interview with Diane Sawyer.
The interview included Bruce discussing his former marriages and specifically his relationship with ex wife Kris Jenner. Jenner also discuss that he was terrified to talk to his children about his transition.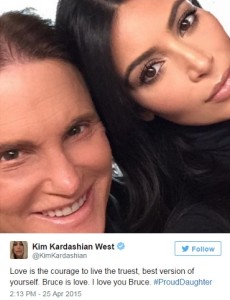 However, his children's reaction were very welcoming. From the Kardashians' supporting and touching messages to his older children making an appearance and speaking about their acceptance of their father.
Even celebrities who tuned in to the special sent out kind messages in support of Bruce. The only one who seemed to not be supportive was former family member Kris Humphries as he tweeted " "Man, I'm glad I got out when I did. #Gottadoyou." Well, you can't please everyone.
We will be able to follow Bruce on this ongoing journey of his transition in a new E! Series. According to Hollywood life, we will be seeing a follow up interview once the transition is complete.
Overall, the interview was very heart touching, and inspiring. At the end of the day you need to do what makes yourself happy. So way to go Bruce for sharing your struggle with the world and hopefully opening the doors for other transgender people. It won't make it easier but this is definitely a step in the right direction.
What did you think of the interview? Let us know in the comments or on twitter using #glamorouspaper
(Visited 81 times, 1 visits today)