The hotest show that has taken over Spike TV after being passed up by NBC, "Lip Sync Battle," is a must see. The show consistent of non other then some of your favorite celebrities fake singing to a song of their choice.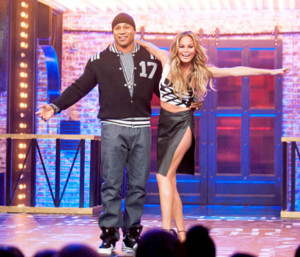 Hosted by LL Cool J, and co-host Chrissy Teigen, the show gives celebrities two song of their choice to perform. The first song is in a way a tease, as their second song they are allowed to use anything and anyone they like to put on a full concert, the winner is selected by the crowed in attendance and the winner takes home the belt.
"Lip Sync Battle" is a spin off from the popular  "Tonight Show" skit. Fallon and co- producer Stephen Merchant ("The Office") and John Krasicki ("The Office") first pitched the show to NBC for network broadcast or for distribution on one of NBC's many cable channels, however NBC decided to pass on the show.
NBC definitely messed up on this one as more than 2.2 million viewers tunned in for the premier on April 2. Thus, making it the most watched debut show for a non-scripted series in the networks history.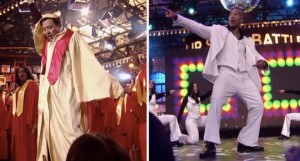 The debut premiere included Fallon taking on The Rock. The Rock came out opening the show with the ever so infamous "Shake It Off" hit by Taylor Swift, and Fallon began the competition with a little conga dancing to Harry Belfontes "Jump in the Line."
It is such a fun show, I mean who doesnt enjoy a few celebrites making a fool of themselves in a good way. Tonights show included Ann Hathaway and co-star to the film "Devil Wears Prada," Emily Blunt.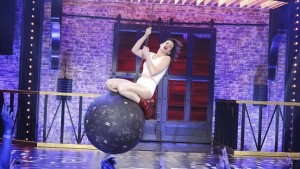 Ann Hathaway closed out the show and took home the victory belt with her version of Miley Cyrus "Wrecking Ball," and let me just say it was hilarious and the numbers can show for it, as the video received 8 milion views on YouTube even before the show aired.
You could never go to far with a performance and while its all fun and games these celebrities mean business, and came armed to this Lyp Sync Battle. Ann even flipped off Blunt as she rode the wrecking ball. It's all in good spirit as Blunt mentioned that "This hippie balls became dust," speaking of herself, way to be a good sport ay Blunt.
Justin Beiber, Deion Sanders, Mike Tyson and Anna Kendrick are also set to appear in the upcoming segments.
You can catch "Lip Sync Battle" Thursday night at 10 p.m. On Spike TV.
(Visited 128 times, 1 visits today)