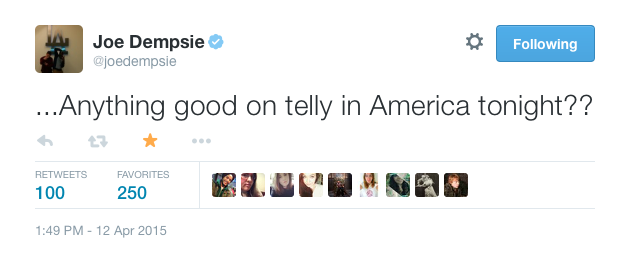 Sunday night marked the long anticipated season five premiere of HBO's Game of Thrones. Joe Dempsie plays Gendry, friend of Arya and illegitimate child of former king, Robert Baratheon. Joe, always the jokester, pretended not to know what was on TV Sunday night, and asked fans for suggestions on what to watch. Hopefully we'll see more of Gendry this season!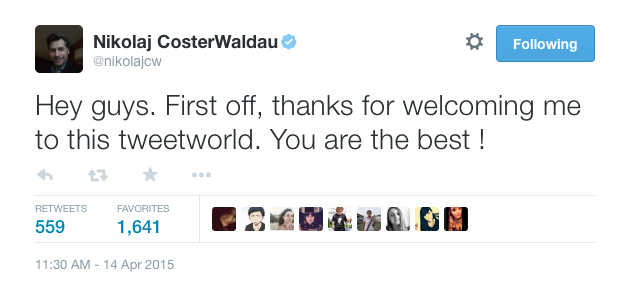 Another Game of Thrones cast member made headlines on Twitter this week. Fan favorite Nikolaj Coster-Waldau finally jumped on the bandwagon and joined Twitter. Nikolaj plays the morally ambiguous but extremely handsome Jaime Lannister. Surely there will be some great tweets to come from him.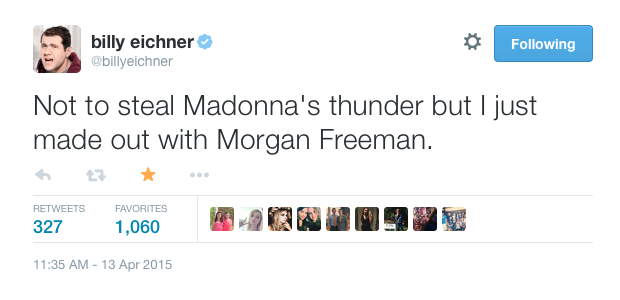 TV host and comedian Billy Eichner decided to comment on the issue that was definitely the most talked about of the week: Madonna and Drake's on-stage kiss at Coachella. While everyone was freaking out, trying to figure out if Drake really was that disgusted by Madonna, Billy wrote a snappy tweet that made fun of the whole incident. You go, Billy.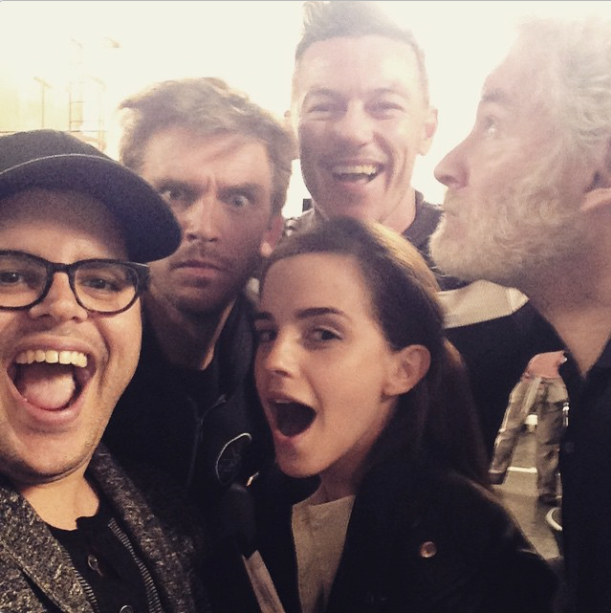 Saying, "Can't wait for you to be our guest," Josh Gad tweeted out the first picture of the Beauty and the Beast cast. Everyone was already very excited for this movie, but after seeing this picture, fans can hardly contain their excitement.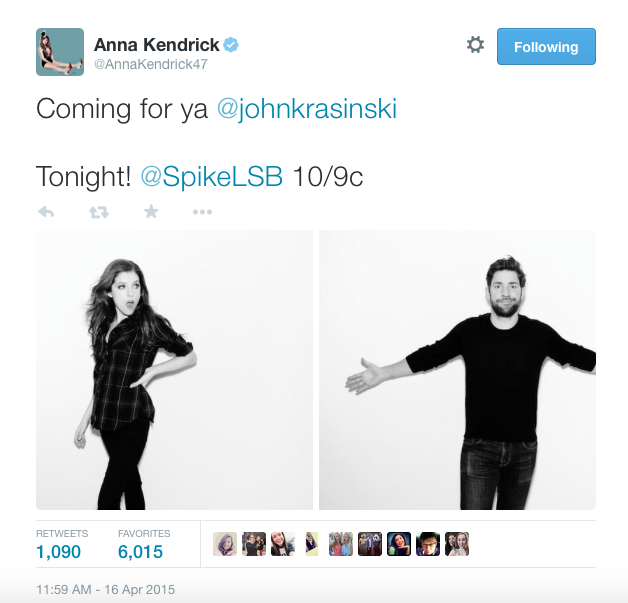 This week on Lip Sync Battle it's Anna Kendrick versus John Krasinski. These two actors are hilarious so it should be a great show. There's a clip circulating of one of Anna's performances. While singing One Direction's "Steal My Girl," Anna reveals she is wearing a t-shirt with a picture of her and Emily Blunt in a heart; Emily is John's wife. The clip is absolutely hysterical and it looks like it will be an episode you can't miss.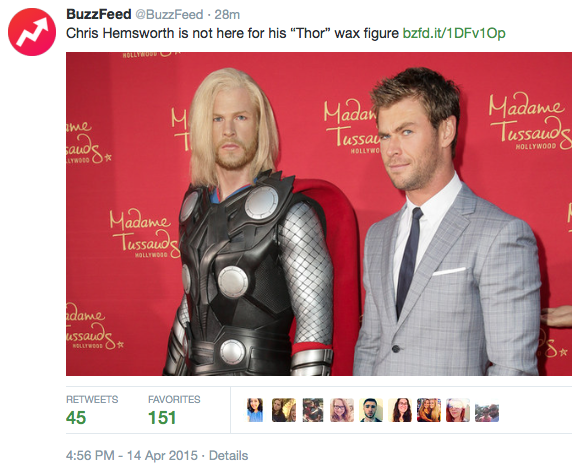 Finally, while promoting the new Avengers movie, coming out May 1, Chris Hemsworth paid a visit to his wax figure that doesn't really look anything like him. Buzzfeed circulated this hilarious picture. In other Avengers news, the cast had a guest appearance on Jimmy Kimmel Live where they were put in teams and competed in Avengers Family Feud. See the hilarious sketch below:
(Visited 94 times, 1 visits today)