Looking for a good movie to watch next on Netflix? How about the best movies? Currently available for online streaming are a bunch of really awesome movies that won Oscars for Best Picture. Check out the list below:
Silence of the Lambs (1991)
Starring Jodie Foster and Anthony Hopkins, Silence of the Lambs is probably one of the scariest and most disturbing movies of all time. An FBI agent (Foster) is sent to an asylum to talk to and try to understand Hannibal Lecter (Hopkins), a once brilliant psychologist turned serial killer and cannibal. This movie will certainly get under your skin and probably make it hard for you to fall asleep after you watch it. It has brilliant performances by everyone in it, and the quest to unravel Lecter's mind becomes dangerously addicting.
Forrest Gump (1994)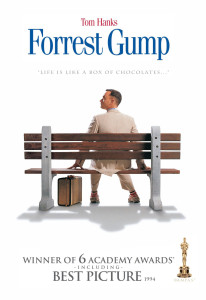 One of the most beloved movies of all time, Forrest Gump stars Tom Hanks and Robin Wright. It follows a man named Forrest (Hanks) through his whole life, and we see all of the wonderful things he's managed to accomplish. It's an especially big feat because Forrest is mentally challenged, yet he manages to become a war hero, a ping-pong champion, and even open a very successful shrimp restaurant. This movie will make you laugh and cry as we accompany Forrest through the most important moments in his life. If you have not seen it yet, it's definitely time.
Shakespeare in Love (1998)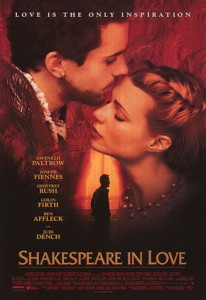 Starring Joseph Fiennes and Gwyneth Paltrow, Shakespeare in Love will make you believe in love. It centers around a young Shakespeare (Fiennes) who is writing plays and struggling to get by. He's working on a big production when he falls in love with one of his actors (Paltrow). There's a catch though. In Shakespearean times, women could not be actors, so when this noblewoman wants to act, she must disguise herself as a man. Their differences in class also forces them to hide their love. It's wonderfully romantic, and you will especially enjoy it if you are a history or literature fan. So cuddle up with your loved one and travel back in time together.
American Beauty (1999)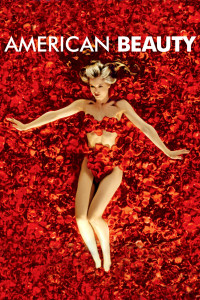 This drama stars Kevin Spacey and Annette Bening, a married couple who are no longer in love. They both lead boring, average lives and are struggling to find true happiness. When Lester (Spacey) falls in love with his daughter's friend, however, he realizes how unhappy he has been and strives to change his life. Meanwhile, Lester's teen daughter is struggling to find herself and has to deal with the romantic tension between her friend and father. American Beauty centers around family, materialism, finding real happiness, and things that are truly beautiful. It's a wonderful drama with a deep message and will surely keep you guessing until the end.
Crash (2004)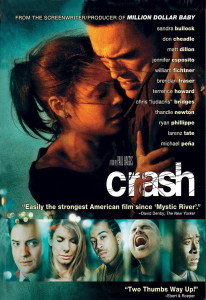 Starring Sandra Bullock and Don Cheadle, Crash is a gritty, violent, depressing drama that has a diverse cast and important message. It takes place in Los Angeles and has many characters, all going through different struggles in their lives. Some of the cast includes an ignorant, affluent couple, a struggling immigrant, and a morally ambiguous police officer. Each character interacts with one another some way, and in the end everything mind-bogglingly ties together. It discusses hot topics such as race and religion and is definitely worth watching.
So which of these movies are your favorite? And which one are you going to try next? Let us know in the comments or tweet us using #glamorouspaper!
(Visited 145 times, 1 visits today)