Sunday Paper is a weekend section where we cover some of the most popular stories in Pop Culture and Entertainment that have happened in the past week.
Just in cased you missed any of the highlights from this week's entertainment and pop culture news we have got you covered here. Take a look at this week's Sunday Paper.
Did you miss the world's biggest dance party? This past Friday "Happy" singer Pharrell Williams partnered with Google Earth and the United Nations to promote International Day of Happiness. Tons of people recorded themselves rocking out to the addicting upbeat song we all said we wouldn't if it came on one more time. That went out the window. The song is just so addicting!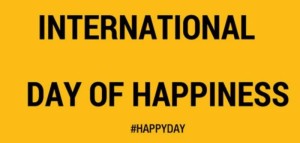 "In a year where there is so much turmoil in the world, from social conflict to climate change, we need moments to stop and celebrate happiness," Pharrell said about the movement.
You can see tons of videos and GIFs of people dancing their tails off to "Happy" and it will for sure bring a smile to your face, or just be stuck in your head. Check out the videos at GlobalHappyParty.com.
Jason Derulo opens up about is break up with former American Idol girlfriend Jordin Sparks. After two years of dating the couple called it quits last September and I think we all felt the burn. Six months after their breakup and both celebs appear to be doing just fine and potentially seeking other mates.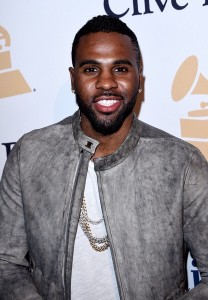 "I am dating," Derulo admitted to E! News. He went on to say, "I really don't have a type. I think when someone is beautiful, it comes in all shapes and sizes so in terms of looks, I don't have a specific type."
The "Want to Want Me" singer says that he has been working on new music, but it doesn't all revolve around his breakup. You can catch Derulo on this season of "So You Think You Can Dance" that premieres this Summer!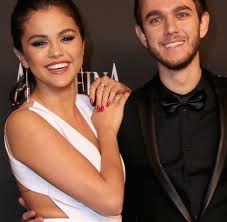 So we've all been wondering who Selena Gomez would be dating after break up with Hollywood bad boy Justin Bieber. Gomez recently sat down with Radio Disney's Alli Simpson to talk about rumored romance with EDM producer Zedd.
"Honesty, of course trust, being faithful, making me laugh, those are all the dream right?" Gomez said when asked about what she is looking for. She went on to say, "It will happen. I don't want to force anything. Just somebody you can enjoy living life with." Could Gomez have found that dream with Zedd? Since the two paired for the single "I Want You to Know" romance rumors have sparked.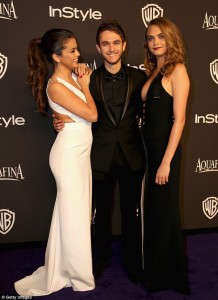 "He's this cute little German, and he's got really beautiful eyes, and he's very sweet and funny," Gomez said. She went on to say that she respects his work but has remained lips sealed about whether or not something is actually there.
For other top stories of the week check out these popular stories:
Katie Holmes' Burgeoning Romance with Jamie Foxx
Most Anticipated Albums of 2015
Beauty Gurus Take Over Youtube
Insurgent Comes Out Today
Mob Wives Season 5 Reunion
Meet the Cast of The New Cinderella
Let us know what were your favorite stories or posts this week in the comments or on Twitter using #glamorouspaper.
(Visited 91 times, 1 visits today)