As we mark the first week of March that can only mean one thing-Spring Break!  Whether you're in college finishing up midterms, or you're taking a much-needed long weekend from work to get you through the end of winter, we know the transition from the frosty wind into the blazing sun does not always equal the perfect pre-spring tan. We compiled a list of our favorite beauty products to help make that transition a little bit easier. From hydrating lotions to the perfect pedicure color, these spring break beauty essentials should leave you feeling rejuvenated before and after you're warm weather escape.
I wanted to begin with one of the hottest facial accessories of Summer 2014- facial mists. They are the ultimate refresher for your face after a day in the sun.  For sensitive skin, I chose Caudalie Beauty Elixir because the cooling mist moisturizes you're skin without any irritation.  It smells amazing and is the perfect size to fit in your beach bag!
As you're doing your best to keep your skin hydrated out in the sun, it's important to make sure it is also protected with a high SPF lotion.  Many sunscreens can clog pores and leave your skin feeling very oily and shiny, which can lead to annoying breakouts.  Two inexpensive brands that I trust to keep my skin from burning are Neutrogena and L'Oreal.  Both brands are known for their skin care lines and it seems their knowledge in facial skin care shows in their sunscreens.  That said, coming from a girl who loves a getting some color, I like to use Hampton Sun Bronze on the rest of my body, which has a built-in bronzing effect to help boost my tan.
If you're looking to add a bit of color to your skin before you hop off the plane, we say resist the tanning bed option!  Jergens Natural Glow lotion has changed their formula a couple of times over the past few years and it is truly better than ever.  It has a very pleasant smell and does not (I repeat, does not!) leave your skin orange or patchy.
Now for the primping part of our beauty guide.  There is no better feeling than picking the perfect pedicure color to show off your new strappy sandals.  Essie's new spring collection has all our favorite hues from beachy blues to sandy neutrals.  We can't wait to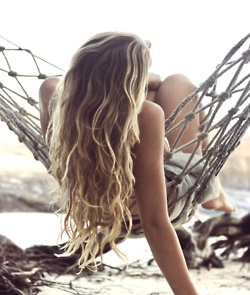 flaunt our feet with their new Flowerista collection.  Ready to give your hair a break from all the hot styling products from winter static?  Embrace a DIY beach wave look with help from Bumble & Bumble Surf collection.  The shampoo and conditioner will give you the hottest beach waves-minus the salt!
Grab your sexy cutout suit, lay back in a lounge chair and enjoy your winter vacation.  Let us know what you think about our Spring Break Beauty Guide and don't forget to check out our entire gallery of all our favorite beauty picks!  Comment below or on our Twitter using #glamorouspaper!
This slideshow requires JavaScript.
(Visited 184 times, 1 visits today)