While doing some online shopping this week, I noticed a new trend that seems to be sweeping through Men's fashion. Zips, slits, and pockets are totally edgy and I found a brand that owns this new trend. "Reign + Storm" is the brandname and they are doing just that when it comes to fashion.
They have taken Men's basics and cultivated a more mature style that is not only bold, but empowering. The company has given Men's clothing shape and the outline of a silhouette. I personally am sick of Men's clothing looking boxy and giving guys no shape unless they're tailored which we all know how expensive that can be. This line includes t-shirts, hoodies, button-downs, tanks, crew neck sweaters, shorts, and joggers. Here are two of my favorites from the line: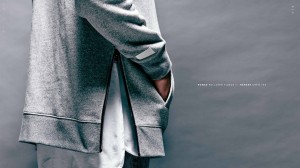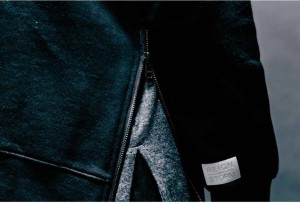 The first is the "Nomad Crew" which is your normal crew neck sweater that has been revamped with slits on the sides with added zippers. This crew neck is 100% cotton, has a scalloped hem, and includes a front pocket. These come in black or grey and can be layered with almost anything. Adding a your favorite button-down or t-shirts underneath will give your look an edge above all other crew necks. These are retailed at $59.95 and can be found in-store or online at PacSun.com.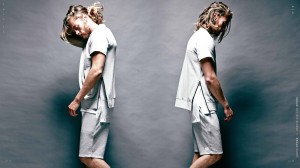 Since we talked about t-shirts last week I wanted to showcase of the "Reign + Storm" version of a regular crew neck. It's called the "Drifter Crew" and it takes your normal crew neck t-shirt and adds length to the body, hems the front, and slits on the side seams for extra definition. This tee comes in five different colors and can easily be paired with your favorite pair of jeans, shorts or joggers because it is still a t-shirt. This item is retailed at $29.95 and can also be found in-store or online at PacSun.com.
There is no right or wrong way of pairing these items and because the trend is so new there is free reign to wear it how you want. Who knows, maybe you'll be the next trend setter amongst your colleagues or co-workers.
Check out other items of the collection and now this brand has taken the basics and turned them into statements. Use #GlamorousPaper for more fashion tips, advice and to show us how you wore your zips, slits, and pockets or use the comments below!
(Visited 166 times, 1 visits today)