Spring is officially here and what better way to kick off the season than with casual t-shirts? As guys we are used to just taking what ever pack of Hanes t-shirts our mom or significant other bought for us and thinking it was style. After a few washes the color of the shirts would usually fade or you would have developed some "tweety-bird" underneath the arms from sweat. Gross! I found some shirts that will step up your t-shirt game and not look like mom's choice.
While browsing the internet I found a variety of t-shirts on AE.com. One thing I like about American Eagle t-shirts is that they come in a variety of colors and neck lines. Depending on your style you could rock a crew neck, V-neck, pocket tee or Henley. I chose one of each to show just how.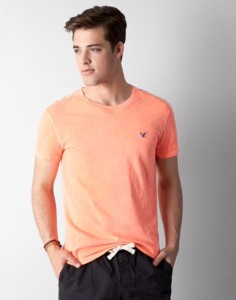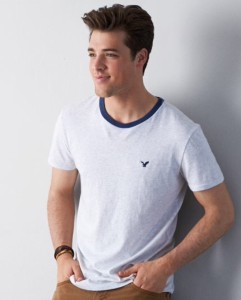 Crew necks have a classic rounded out neck line and are simple to pair with most shirts or jackets. If you're looking for a little edge the V-neck will give you a cut below your chin-line. Lastly, a Henley has circular neck line that also includes buttons.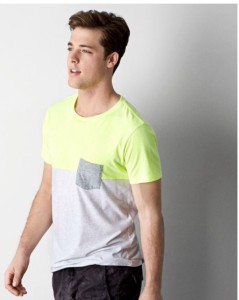 Something that American Eagle also has is crew neck t-shirts with a different color ringer. This is a minor detail around the neckline of the shirt for an extra something. Pocket tees have also made their way back and AE has them in two shades. You can also choose to be bold and rock stripes which will totally be in.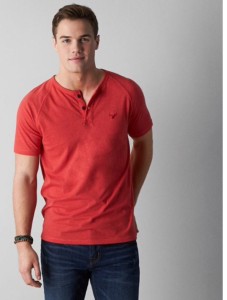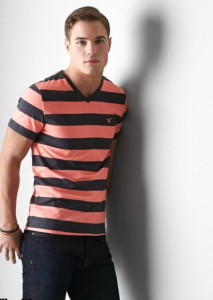 The best thing about these shirts is that they are all affordable! Whether you are shopping on a budget or ready to buy one of each color, these shirts won't break the bank. The price ranges from 15.95 to 19.95 depending on style of shirt you choose. AE is also running a promotion for free shipping and 20 dollars off your purchase if you buy from the "AEO" app from now until March 23.
Use #GlamorousPaper for more fashion tips and advice and show us your Spring Tees or use the comments below!
(Visited 212 times, 1 visits today)