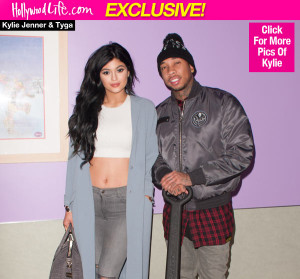 Rumors have been going around for months that 25-year-old rapper Tyga was dating 17-year-old reality star Kylie Jenner. The pairing was scandalous for many reasons: Jenner is underage (and there is an 8 year age difference between the two) and Tyga had just gotten out of a relationship with Blac Chyna, with whom he has a son. A lot of people were saying that Tyga left his family for Jenner, who was 16 at the time. Amber Rose has recently taken to social media to voice her opinion on these two, saying Tyga should "be ashamed" of himself. A few months ago there were even pregnancy rumors going around, but mom Kris Jenner quickly denied these. Recently, though, it seems that Tyga himself confirmed the dating rumors.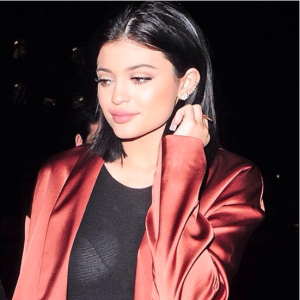 A few days ago, Tyga posted this picture of Kylie on Instagram and captioned it, "Certain things catch your eye, but only few capture the heart." This seemed to leave no room for interpretation. Almost everyone is sure that these two are dating now, which is definitely causing some problems. Amber Rose continued
her twitter rant, saying, "He has a beautiful woman and a baby and left that for a 16-year-old who just turned 17." Kanye West, brother-in-law of Kylie, seemed to confirm the rumors as well, stating in an interview: "I think Tyga got in early. I think he was smart."
The pair has been denying dating rumors for the longest time, but now suddenly seem to be owning up to them. This certainly is a complicated relationship, with Jenner being a minor and Tyga leaving his fiancee and son. Many are quick to criticize Jenner and Tyga because of the age difference, calling the relationship inappropriate. What do you think? Are these two actually dating? And is the age difference too much? Let us know in the comments or tweet us using #glamorouspaper!
(Visited 123 times, 1 visits today)