When "Kardashian" is mentioned, most likely the first name that comes to mind is Kim, or maybe Kourtney. While Kim and Kourtney took the spotlight, Khloe, the youngest of the three sisters, seemed the fade into the background. When Keeping Up With The Kardashians first began in 2007, she was easily forgotten about, and the public loved to ridicule her because she was different from her sisters. Khloe was a lot taller and had a bigger frame than Kim and Kourtney; many people also thought her less attractive. However, over the past few years, Khloe has gone through an amazing transformation. Once the underrated, ignored sister, Khloe is now taking the spotlight and proving all of her haters wrong.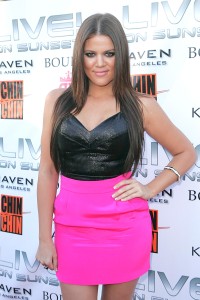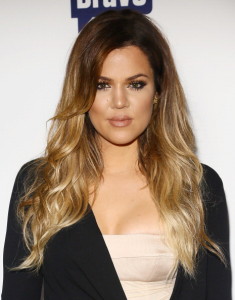 These two pictures say it all. Back in 2009, when the Kardashians' show was still relatively new, Khloe was noticeably heavier, dressing in some tacky outfits, and doing her hair and makeup completely differently.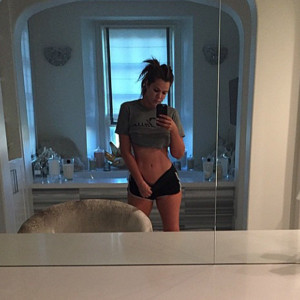 Because of these things, she was getting ridiculed by the public. There were so many hurtful comments all over the internet, claiming she was a monster, or calling her "the ugly sister." Khloe tried not to let the negative comments get to her, but naturally it did affect her. She has had self-esteem issues ever since her family was thrust into the spotlight, and this just made it worse. However, Khloe worked hard to improve her body image, and she did it for herself, not all of the haters out there. In a 2013 interview with Cosmopolitan, she said, "I don't care what size I am; I care about how I look… I'm 5ft 10ins and I like being curvy, but I also like being toned." Khloe simply began to eat healthier and exercise more often. She didn't want to look like her sisters or lose weight for Hollywood, she just wanted to make a healthy change that was good for her. She used exercise as a stress reliever and therapy. She really is an inspiration for us all. Recently, Khloe shared a picture of her abs on Instagram, getting tons of positive feedback from her devoted fans. She really has come a long way from being "the ugly sister."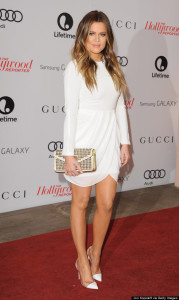 Khloe's style has done a 180 as well. She has completely transformed from trashy to classy. Along with new, elegant dresses, Khloe has changed her hair from straight and brown to layered with ombre, which looks really great. Being seen as the different sister has worked in her favor; it has allowed her to become independent and create her own look. Khloe has expressed before that she was ridiculed for not conforming, but she did not want to be a "cookie-cutter sister." Now, she looks very different from her sisters and is arguably the prettiest one. She also is attempting a new endeavor. Kelly Osbourne has recently left Fashion Police, read our post Fashion Police Shake up for all the drama, and Khloe expressed interest in taking her place. No stranger to the E! Network, or fashion, Khloe would be a great choice.
What do you think about Khloe's transformation? Would you like to see her on Fashion Police? Let us know in the comments or tweet us using #GlamorousPaper!
(Visited 728 times, 1 visits today)