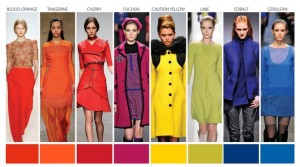 Happy spring to our fabulous readers! It's time to dish about what colors you should be wearing this spring 2015. Everyone rushes to the store around March and stocks up on floral prints to welcome the new season, but this spring we have a new trend that will really make you're spring wardrobe pop!
We turned to the experts at Vogue to see what the fashionista's predicted the spring 2015 colors would be. It looks like they are taking the subtle spring hues and transforming them to the boldest shades yet. They call the trend "Painterly Pops of Color" and classify the colors with unique names such as "acid orange" and "chalky mint." The spring color palate has been redefined this year and the new shocking hues look so gorgeous.  You will be sure to stand out this spring flaunting these electric colors.
Recently we have seen some bold eyeliner colors and daring lip statements.  It seems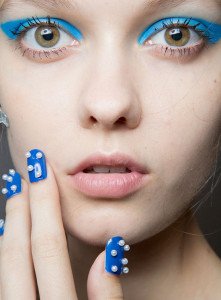 the new daring spring color trend can be sported any way you choose!  Whether you're trying out the trend with an stunning bright blue frock or splashing hot pink on your eyelids you cannot go wrong!
Let us know which spring trend you're ready to rock!  Comment below or shout us out on twitter using #Glamorouspaper!
(Visited 136 times, 1 visits today)