This year at the Oscars, the Fashion Police were adapting to one major change: it was their first Academy Awards without Joan Rivers, who died in September at the age of 81. The hit show had been off the air since Rivers' death, and their return to television was anything but smooth.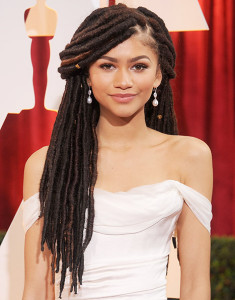 Giuliana Rancic, a prominent member of Fashion Police, got herself into some trouble when she made a racist comment about former Disney star, Zendaya. Rancic criticized the actress's dreadlocks by saying, "I feel like she smells like patchouli oil… maybe weed." The comment immediately did not sit well with the public, particularly Zendaya. She took to twitter to address the issue, tweeting, "There is a fine line between what is funny and disrespectful… I was hit with ignorant slurs and pure disrespect." The actress went on to say that Rancic's comment was based off of a stereotype and was incredibly offensive.
Zendaya took this particularly personally because many of her family members have dreadlocks as well, and she respects them a lot.
Rancic handled this very well, however. She apologized to Zendaya on twitter, then went on to make a more public apology on air. Rancic realized that she crossed a line with her comment. Zendaya graciously accepted the hostess's apology and said she was "glad it was a learning experience." Amends were made and everything seemed fine, but Fashion Police member Kelly Osbourne was not happy at all.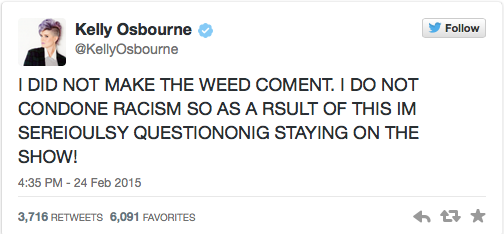 Osbourne made it very clear she did not condone Rancic's behavior; she went to twitter to voice her opinion on the matter. Not long after this tweet was made, E! announced she was leaving to "pursue other opportunities," though it is pretty obvious that Osbourne could not stand to stay after Rancic's racist comment. Kathy Griffin took over for Rivers, but there is no word yet on who is taking over for Osbourne.
All of this recent drama makes us wonder if Fashion Police will be able to survive these changes. Have you watched since the relaunch without Rivers? What are your thoughts? Who would you like to see take Kelly's slot? Let us know in the comments or on Twitter using #glamorouspaper!
(Visited 181 times, 1 visits today)