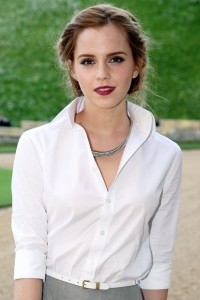 I'm sure by now almost everyone has heard about the upcoming live action Beauty and the Beast movie. Fans were thrilled when it was announced that Harry Potter star Emma Watson would be taking on the lead role of Belle. Recently, Watson has taken it upon herself to keep us all updated on news about the film via Twitter. Here's everything we know.
When Watson first made the announcement in late January, she gave us only a few clues. She confirmed it would be a musical, and there would be plenty of dancing. Watson shared that she would begin singing lessons, and that her "heart was bursting" with excitement. The film is being directed by Bill Condon.
As soon as this announcement was made, fans were eagerly awaiting news of who else would be joining Watson. Just last week, Watson finally shared who would be playing the Beast: Dan Stevens. Stevens is best known for his role in the British drama Downton Abbey. Days before Watson made the announcement, Stevens kept tweeting little hints about the role, such as a picture that said "Beast Mode." Watson shared that she really was looking forward to working with Stevens.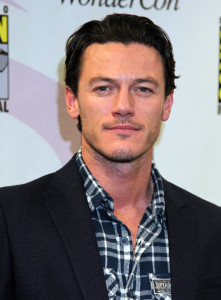 This left one major role to cast: the villain Gaston. The same day Watson shared the Beast news, she clued us in on another role. Luke Evans will be our Gaston, to whom Emma said "Bonjour" to via twitter as a formal announcement. Evans is a British actor who is best known for his work in The Hobbit trilogy.
With a promising cast, this new adaptation of the Disney classic will surely be a hit. Many are curious to see how the musical aspect of it will turn out. So will you be going to the theaters to see this one? And what do you think of the cast? Let us know in the comments or tweet us using #glamorouspaper!
(Visited 82 times, 1 visits today)