Nowadays, it seems like all anyone talks about anymore is what's happening on their favorite tv shows. People everywhere are going crazy about all the drama on current hits, such as Scandal, The Walking Dead, or House of Cards. But what about the shows that have been off the air for a while? So many amazing shows ended years ago, and they still haven't lost their addictiveness. Take a look below at some of the best off-air shows Netflix has to offer; you might just find your next obsession.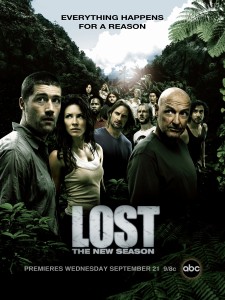 Lost
A plane crash. A deserted island. A diverse group of strangers. This is the basis for J.J. Abrams's smash hit, Lost, starring Matthew Fox and Evangeline Lilly. Though the show aired over ten years ago, it still has a huge following today. The pilot episode begins with a bang, throwing you immediately into the chaos of a deadly plane crash. Some have survived, others have not. When it becomes clear that rescue is not coming, everyone on board must now work together in order to survive. Some of the passengers include a pregnant woman, a criminal, an Iraqi soldier, and a drug addict. This show has something for everyone. There's action, mystery, romance, and even a little comedy. You will fall in love with each and every one of these characters, who come from all different walks of life. The only problem with Lost is that you won't be able to stop watching.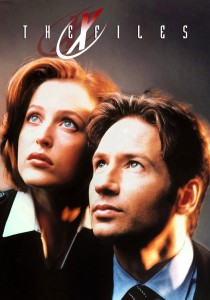 The X-Files
What happens to the FBI cases that don't have a logical solution? Agents Mulder and Scully are on the case. The X-Files was a huge hit in the 90's and ran for nine seasons. It centers around two FBI agents, played by David Duchovny and Gillian Anderson, who investigate cases that involve any kind of paranormal activity. The duo solves cases involving immortal serial killers, alien abductions, and even mythical creatures. This show is great for anyone who loves crime drama, science fiction, and mystery. The X-Files really pulls you in with the great chemistry between Mulder and Scully, and the haunting realization that our own government could be hiding things from us. What would you do if you discovered the secrets the United States was covering up?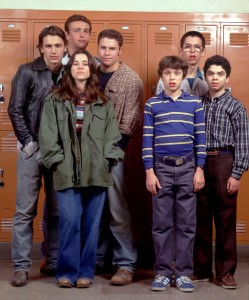 Freaks and Geeks
High school social status means everything. What happens to the kids with certain labels? Freaks and Geeks realistically explores what it's like to live with teenage pressures and high school problems. While this show only lasted one season, it certainly left an impression. James Franco and Linda Cardellini star as two "freaks" trying to deal with being the screw-ups, while John Francis Daley leads the pack of "geeks" just trying to fit in and be noticed. This show is incredibly charming and witty, and really examines what a horrible place high school can be if you're on the wrong side. While filmed in the 90's, it takes place in the 80's, showing us that times may have changed, but the horror that is high school has not. Freaks and Geeks is worth the watch for anyone who felt the need to defy the cliques of high school.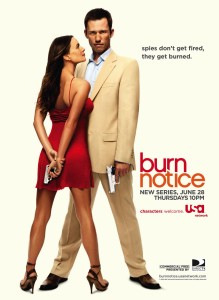 Burn Notice
Meet Michael Westen. He used to be a spy until… he got burned. What happens when you get fired from being a top secret spy? Apparently you get dumped in Miami. The hit USA network show Burn Notice is action-packed as ex-spy Michael adapts to normal life again. With a cast of very interesting characters, such as a crazy mother and an on-again/off-again girlfriend, we follow Michael as he puts his talents to use. Starring Jeffrey Donovan and Bruce Campbell, every episode involves Michael and his friends helping people with problems they can't go to the police about. Meanwhile, Michael is on the search to find who betrayed him and got him burned. If you like explosions, car chases, and Miami, Burn Notice is definitely for you.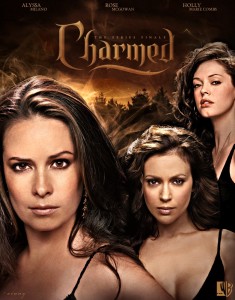 Charmed
What do you do if you and your whole family have supernatural powers? Fight demons and save the world, of course. Charmed centers around three sisters who are modern-day witches. They live normal lives, but they also have their big secret. The show follows them as they attempt to keep their abilities private but encounter dozens of demons that are trying to kill them, making this difficult. Charmed ran for eight seasons in the early 2000's, and is extremely likable. Starring Alyssa Milano and Holly Marie Combs, the sisters have great, sometimes drama-filled relationships with each other. And when it comes to their love lives, dealing with demons is sometimes easier. Some of them even date the demons they are supposed to kill. Charmed is the perfect combination of action and romance.
So what do you think? Which of these shows are you going to give a try? Let us know in the comments or tweet us using #glamorouspaper!
(Visited 96 times, 1 visits today)