Whether you work in a creative, casual, or conservative work environment, picking an outfit to wear during the workweek can be a challenge. These outfit ideas will inspire you to take some chances in color or shape to create your perfect personal style.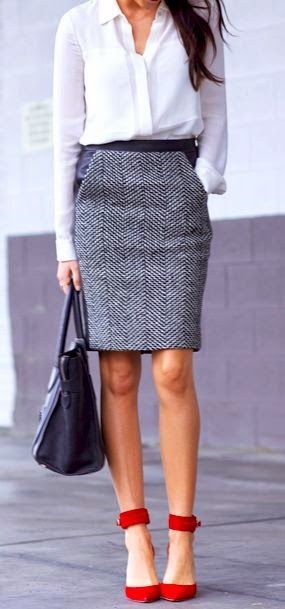 A conservative pencil skirt and button-up blouse in black and white get kicked up a notch with bright red heels. If your work allows it, don't be afraid to add pops of color to more simpler outfits; it's an easy and subtle way to spice up your work style without sacrificing professionalism. You can also add color with other accessories, like a bright bag or a colorful statement necklace.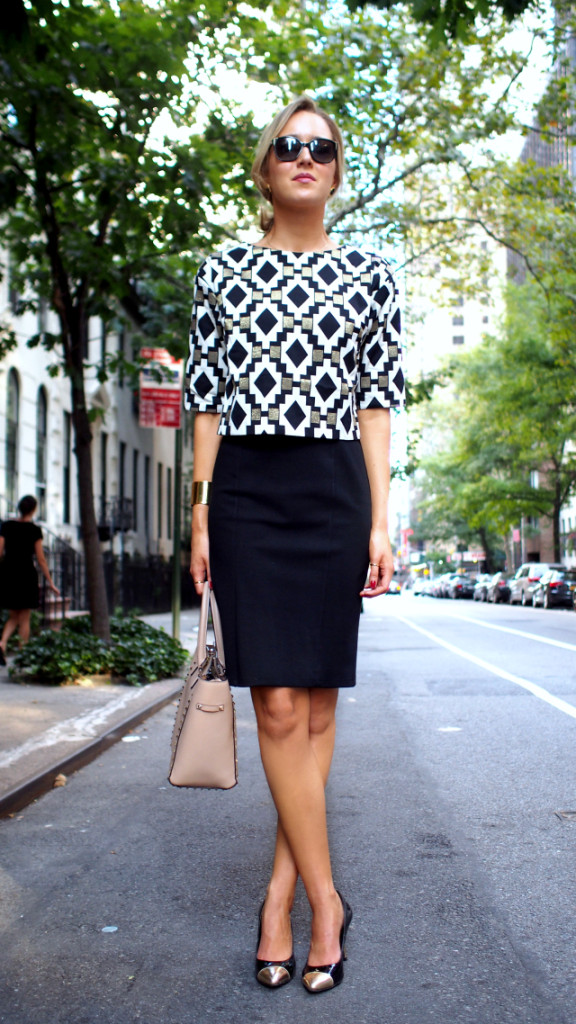 Do you have a crop top in your closet that is perfect for going out with the girls or shopping on the weekends? Well, now you can incorporate it into your work style! Pair a crop top with a high-waisted pencil skirt for the perfect silhouette. It will focus on your waist, plus a two-piece outfit allows for different color and pattern combinations. Just make sure that your crop top isn't so short that your stomach shows when you move!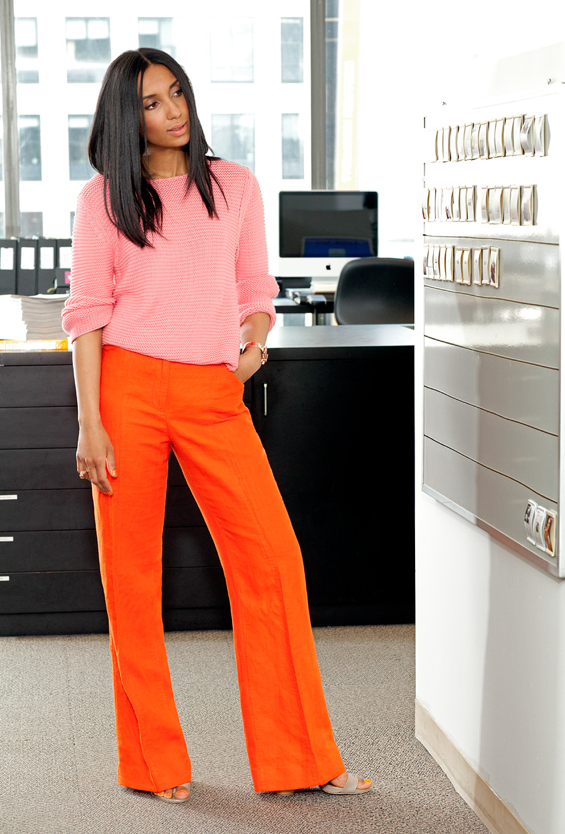 If you work in a creative office, take advantage and break out the bright colors! Now that spring has sprung, show off your affection for the beautiful weather with an homage to spring-time colors like orange, pink, and yellow. If you're ready for some style risks, try mixing two bright colors together – just be sure not to add on any fancy patterns! As long as you keep your clothes sleek and conservative, the brightness will be fashionable and not tacky.
What do you wear to work? Let us know in the comments or use #GlamorousPaper to show us your style on Twitter!
(Visited 209 times, 1 visits today)