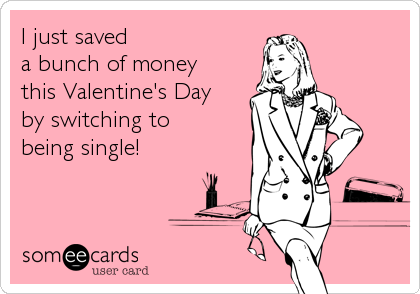 I know what you're all thinking, not another Valentine's Day post on the sadness of spending your V-Day alone curled up with you favorite pint of Ben and Jerry's Ice Cream. Not too worry, we have a better plan to kick that depressed "I'll be alone forever" attitude out the window!  Grab your single friends and embrace the holiday with our tips on how to have a successful singles V-Day.
Sure being in a relationship does make this holiday feel a little bit different, but then again it also makes it very similar to every other holiday because you have to get someone a gift or do something special.
So here is the silver lining, single people do not have to worry about this! Agonizing over the lame half zip sweater gift, trying to jog your memory of his or her favorite flavor of chocolates, chasing down the flower delivery guy because you realized you changed your mind on the choice to write "I Love You" for the first time on the card (what were you thinking?)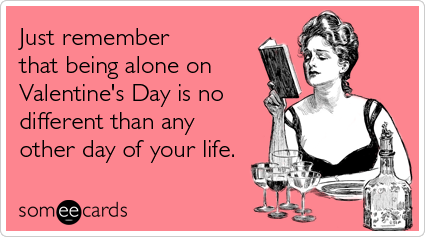 Take a minute and think about how much stress the gift giving process adds to holidays. Let's be real you would probably spend more time in a department store than in the arms of your Valentine anyways.  Time to stir things up singles style!  We want to make your V-Day very easy for you so you can feel confident and comfortable this holiday.
Seriously though, don't spend the day looking at your Facebook feed and seeing how happy your friends in relationships are. Studies show, people only show the best sides of their relationship on social media. No normal person will post all their relationship issues online (although we all have that ONE friend that does over share). So while everyone is making their relationships and lives look perfect, the truth couldn't be further from that. You've been in relationships before, you know the deal so enjoy this day to yourself. With that said, we want to lay out the three activities that are essential to your singles Valentine's Day success.
Take notes:
Spa Pedicure or Manicure/Pedicure combo
Pizza or Chinese Food
Scary movie or Comedy on Netflix
I don't know about you, but there's no other way I would rather spend my V-Day. Relaxation, food and entertainment are the perfect combo and the only people on the guest list- me, myself and I.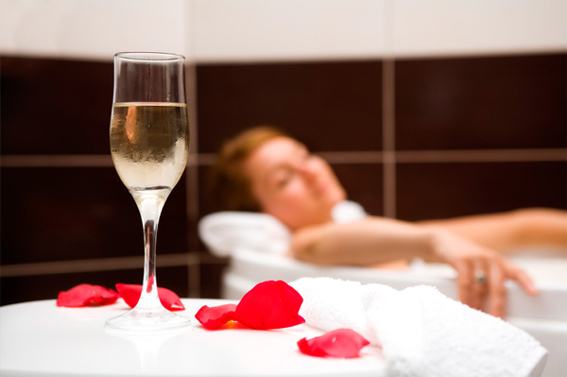 If you're really getting lonely grab your single friends and head to a bar or club for the night! Chances are people in relationships are together and all the single people are ready to forget that they are single and dance the night away.  Get together with all your best single friends and have a fabulous night out. Who knows maybe you will end up with a Valentine's Day companion, whether you want one or not! Check out our Valentine's Day Outfits for your perfect look!
My last tip is to put the money that you would be spending on an expensive dinner or gift into a little V-Day jar and use it for a weekend vacation with friends!  Why not use the extra cash to catch a little rest and relaxation with your single friends!  One day you'll have the joy of dropping the jar off a building and watching you single life shatter, but for now just embrace the holiday and don't let it get you down.
Let us know what you think of our Valentine's Day Singles Guide by posting comments or on twitter using #glamorouspaper. Also, subscribe to our mailing list to get alerts and tips right in your email!
(Visited 315 times, 1 visits today)