Need a little style inspiration?  What better place to stir up some style tips than from your favorite fashion blogs.  These girls know just how to get me out of my black and white color scheme slump, posting bright new color combinations to jazz up some old clothing.  I picked four of my favorite bloggers who all have very unique style for you guys to check out!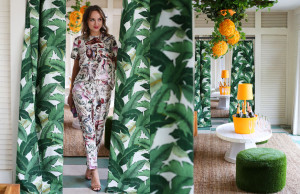 Kelly Framel, a New York- based stylist, started the webzine TheGlamourai.  The blog brings together fashion, travel and living into a detailed magazine styled blog.  What I love most about TheGlamourai is the editorial voice, Kelly illustrates a captivating story when she creates a post and it makes them very fun to read.  The photography on the page is outstanding, which really makes it a well put together blog.  A few unique highlights from the blog is the Mood Board giving readers inspiration to step outside the box and also the DIY part of the website, which offers great ideas to bring some style to your home.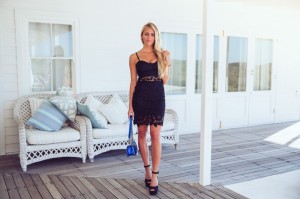 Janni Deler is a 24 year old from Stockholm, Sweden.  She started her own blog a year ago on fashion, beauty, food, training and travel. Before viewing her blog, I was hooked to her Instagram.  There is something about this gorgeous blonde bombshell that draws me to her style.  She mixes hi-end designers with small international brands and makes every outfit look effortless. Her blog is very personable and cute to read because she takes us on her travels and shows us her fashion along the way. Though it may not be as popular as many fashion blogs, if you're looking for a little travel inspiration or to test out some sexy resort looks be sure to follow her on Instagram.
Natalie Suarez has been part of the fashion industry for many years.  She lives in New York City where she started her modeling career and created her blog NATALIE OFF DUTY. Her blog showcases her passions for photography, creative direction, design, music, writing, modeling, and style.  Her blog encompasses the idea of a "model off duty" lifestyle, where we can travel with her when she's not walking the runways and see her style, marvel at her photography and read her beautiful writing.  Her style seems runway inspired and we love that she is willing to take the dare with colors and textures.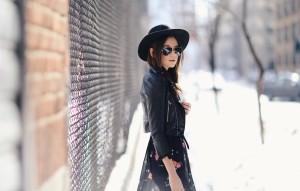 I saved the best for last, my ultimate favorite fashion blogger is Danielle Bernstein from WeWoreWhat.  I found her Instagram as I was searching for the famous WhoWhatWhere and what a great surprise it has been.  This NYC girl had the perfect city style.  She's very hi-end but is not afraid to mix a 12 dollar dress with 900 dollar shoes which makes it very fun to check out her outfits.  She really knows how to put a full ensemble together and it really makes her outfit combinations to die for!
Be sure to check out these fabulous fashion bloggers either on Instagram or their blog websites!  Let us know what you think about their style or what other bloggers you like that we should spotlight in the comments or using #GlamorousPaper on Twitter!
(Visited 110 times, 1 visits today)