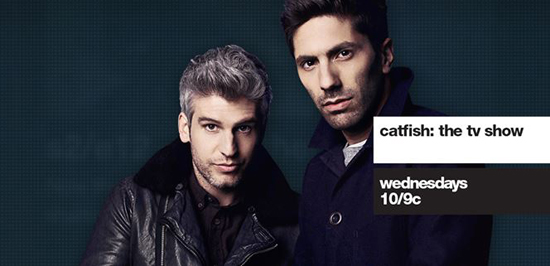 Season 4 of Catfish returns to MTV on Wednesday, February 25th, at 10 PM. Of course Nev & Max are returning as our favorite catfish investigators, but season 4 will be starting without Max. When filming for S4 started, Max was still away directing an upcoming film called "We Are Your Friends". In the duration of Max's absence, Nev brings on some guest star "sleuths" such as Tyler Oakley, Charlamagne Tha God & More. Just when you thought you've seen it all, each season of Catfish gets crazier than the seasons before. Check out the trailer below!

How excited are you guys? What did you think of the trailer? Are you guys as excited as I am for this season? I'm so ready to see Tyler Oakley slay as a guest sleuth! Tell me your thoughts below in the comments or tweet your thoughts using the hashtag #glamorouspaper!
Until next time – XO!
(Visited 121 times, 1 visits today)